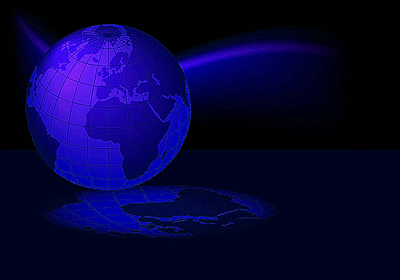 Unpacks The Power Of Redemption & Illuminates Other Biblical Truths
Michael Anthony Gagliardi
Christian Author / Speaker
678-508-0332 cell
Michael Anthony Gagliardi © 2010





Christian Author & Speaker
Michael Anthony Gagliardi
* Enlightening * Informative *

Inspirational

* Motivating * A Must Read *
"CHANGING LIVES ONE PERSON AT A TIME"
The most important thing that God has given us all is His divine gift of unconditional love. Without that love, everything that God has created would cease to exist. Everything hangs on that love, because God is love.



~Michael Anthony Gagliardi~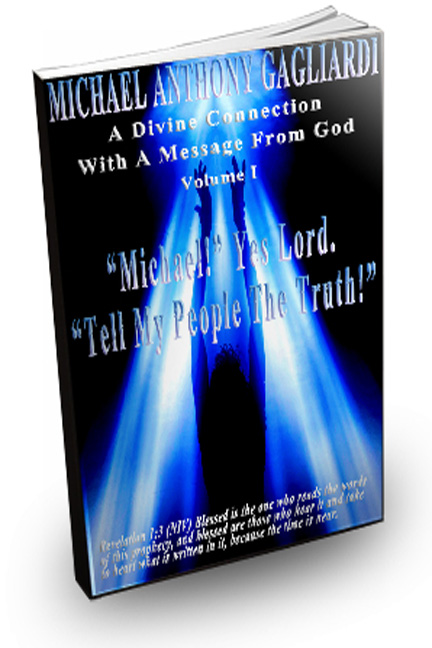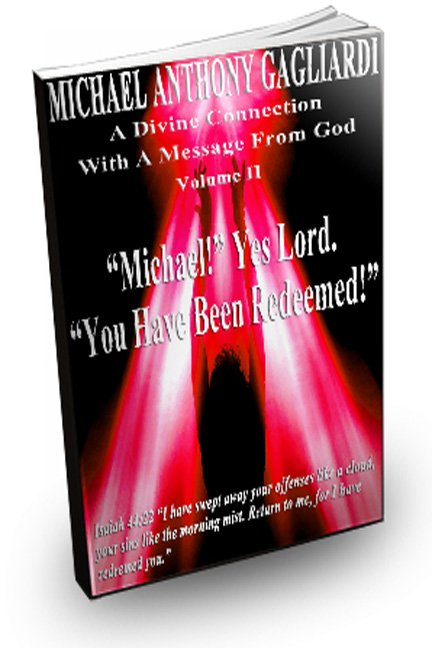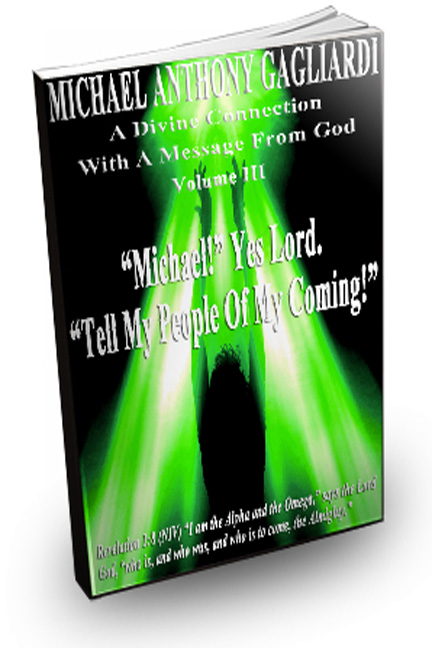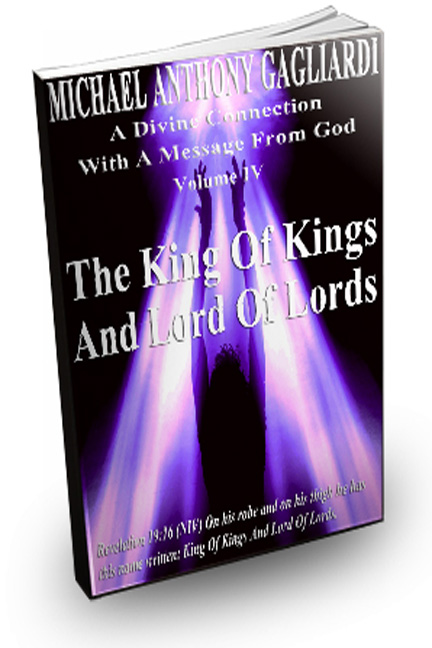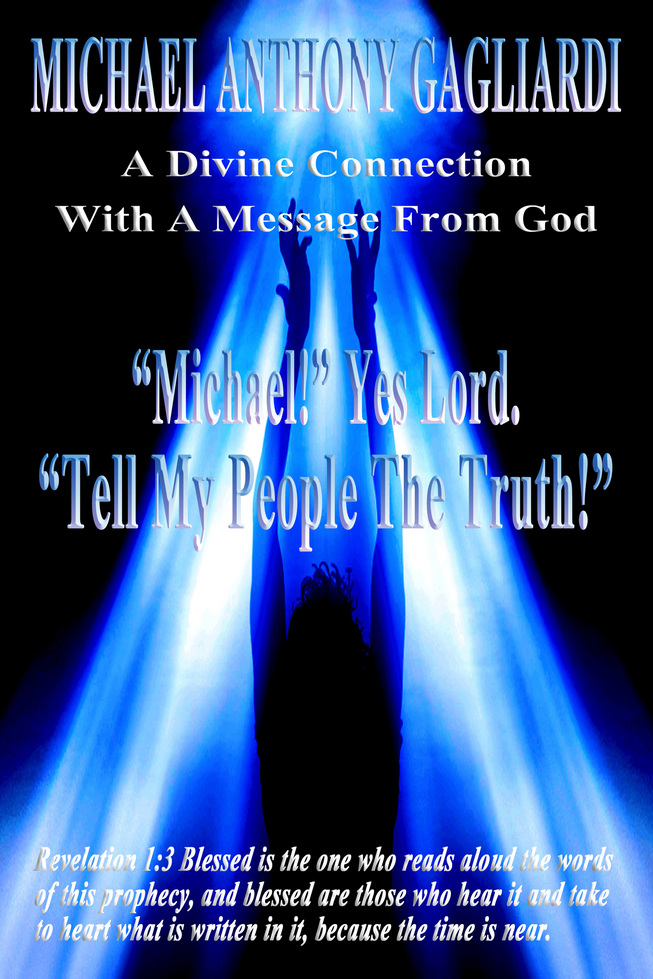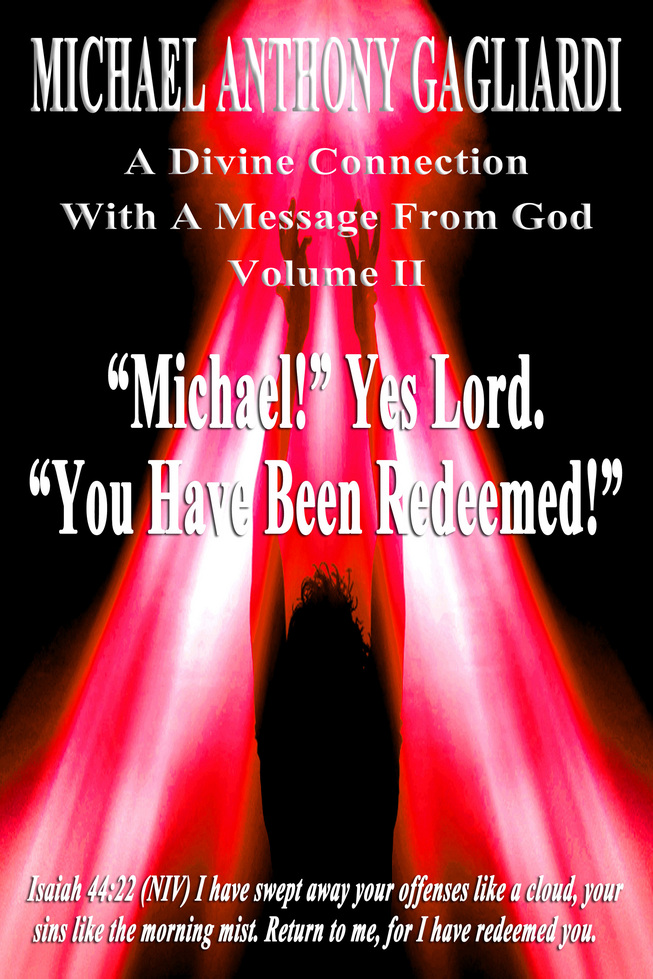 Volume III & IV Coming Soon
E book all formats
available for instant download
Description:

This book series A Divine Connection With A Message From God volume II subtitle "Michael!" Yes Lord. " You Have Been Redeemed!" You will learn and discover the real meaning of what it truly means to be redeemed by God at the cross at Calvary. I will also walk you through several of what I truly believe were real personal divine connections with God in Heaven when He spoke to me about Him redeeming me and about my walk and talk with Jesus here on earth and how He healed me before He had to return Back to Heaven to again return.
Why God chose me to reveal this certain things to me, I don't fully know. Maybe because my heart mind and soul were and is open to receive it or maybe I guess He knows that I will do something with it, according to His will in Christ Jesus. I truly feel that the Holy Spirit wants me to share it with as many people as possible before His second coming.
Well, during the reading of this particular book series volume II, you will also learn and discover how the precious shed blood of Jesus at the cross at Calvary has and will continue to give you victory over any and every situation you face here on Earth, until you enter the Kingdom of Heaven.
Description:

A Divine Message of Revelation written by new author Michael Anthony Gagliardi lead by the Holy Spirit.
What really inspired me to write this book, was the fact that, everyday I see so many Christian people, even some in my close family, that are so unhappy with life. They always seem to struggle with everything, but yet they say that they believe in God, go to church and even pray to God.
Well, during the reading of this book, you will learn and discover, what it will really takes, so you can start living a life more abundantly in every situation that comes across your life's journey here on earth.